TGS CARES
One Dollar, One Tree – The Glove Shoppe + One Tree Planted
We are proud to announce that we have teamed up with One Tree Planted, a non-profit organization that provides the ability for individuals, businesses and organizations to easily plant trees throughout the world.
We will donate one dollar per every order we receive, that will go directed towards planting a new tree in key regions such as the Amazon Rainforest, Indonesian Forests, African Forests and the Boreal Forest. DONATE NOW #TGSCARES
LETS PLANT TREES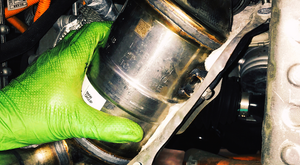 Latest review
Great mechanic work gloves
Review on Gloveworks HD Green Nitrile Gloves
Review by Tony on 19 Sep 2019
Will get you through the job and have clean hands and keep you going .
SHOP THE Green Nitrile Gloves
CONTACT US
P.O. Box 6324
Alhambra, CA 91802
Tel: (626) 782-5719
Fax: (626) 529-0850
Email: info@thegloveshoppe.com
Instagram: @thegloveshoppe